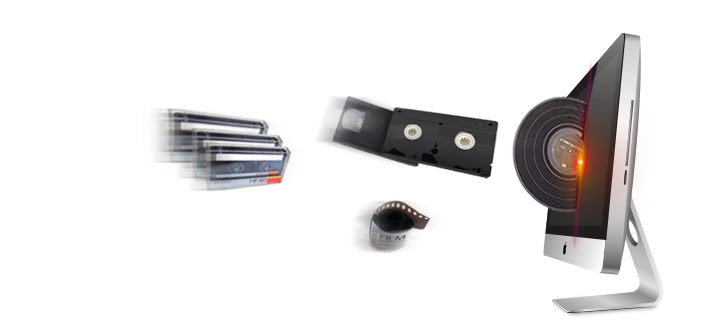 Make A Request
At the Faculty Center we understand that it is not always convenient to pull out the slide projector or drag the VCR caddy out of storage. Nevertheless, we don't want you to have to sacrifice this valuable information just because the media format is outdated. That's why we offer several options for converting older formats of media to new easier to use versions. We can even store your clips/ videos on our media server (see below) so that you can use them in your Blackboard classes just by posting a link! Once the student clicks the link, a new window opens and automatically plays your media file. It's that easy.
Below are just a few of the conversion services that we offer:
VHS to DVD or storage onto the media server.
Vinyl Records and cassette tapes to CD, MP3 format, or storage on the media server.
CD's for storage on the media server.
DVD's for storage on the media server.
Carousel projector slides and photographs into digital format.
We can also help and/ or teach you to edit and convert your video-taped lectures to DVD or you can store them on our media server for use in Blackboard or a public domain. (For security reasons, you must specify that you would like to use the media in a public domain.)
We can also help you with PowerPoint Presentations.
We can even show you how to narrate them if you would like.
We have a large faculty-only computer lab for your use which is also available for reservation.
To make a request, click here.