Steps for Authenticating on the Blackboard mobile apps.
Starting May 10, 2021, Arkansas State University will require Blackboard mobile app users to authenticate their logins using DUO.
Unauthenticated Blackboard logins present possible security and academic integrity risks to our Blackboard system.
The next time mobile app users are prompted to login on their app after this date, mobile users will need to fully log out of the mobile app, perform a new search for Arkansas State University, and select our university.
The following instructions will walk users through the process and can be used for both the Blackboard app for students and the Blackboard Instructor app for faculty.
1. Tap the 3-line menu in the upper-right corner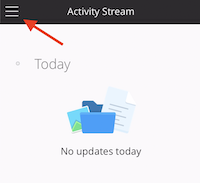 2. Select Settings from the menu.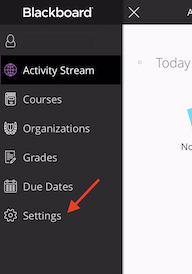 3. Select Log Out from the Settings menu. Click Log Out on the pop-up message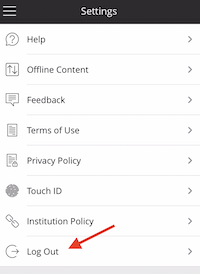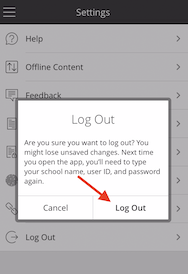 4. After you are logged out, clear the search field and perform a new search for "Arkansas State University." Select it from the list of schools.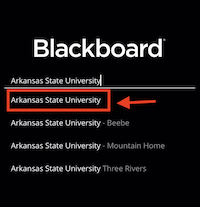 5. Click the Web Login button.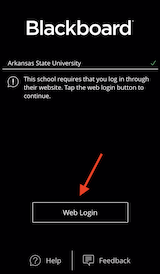 6. Continue with your login through the AState portal page and authenticate through DUO.
Please visit https://www.astate.edu/a/its/information-security/duo for more information about DUO Two Factor Authentication.