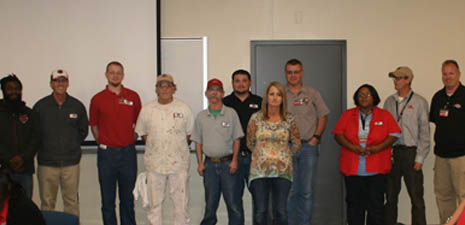 In August of 2005 Assistant Vice Chancellor for Facilities Al Stoverink commissioned the Employee Satisfaction Task Force to make initial recommendations establishing a working AVC Advisory Board.
Committee Information
Purpose
The AVC Advisory Board assists the AVC to ensure that ASU becomes a leader in education and service to students, parents, faculty and staff. The boards mission includes identifying problems from the perspective of frontline staff, and suggesting solutions that improve work processes and work environment to make operations more effective and efficient.
Committee Information
The AVC Advisory Board is comprised non-supervisor employees, each elected by their peers for a two-year term. The board meets regularly to review new policies, discuss upcoming events, and address any other important issues regarding FM operations and staff. Beginning in 2014, the board voted to meet quarterly rather than monthly. Special meetings are held when necessary.