The Arkansas State University Chancellor's Ambassadors Program is designed to further the co-curricular development of outstanding university students by increasing their interaction with diverse guests who come to the campus.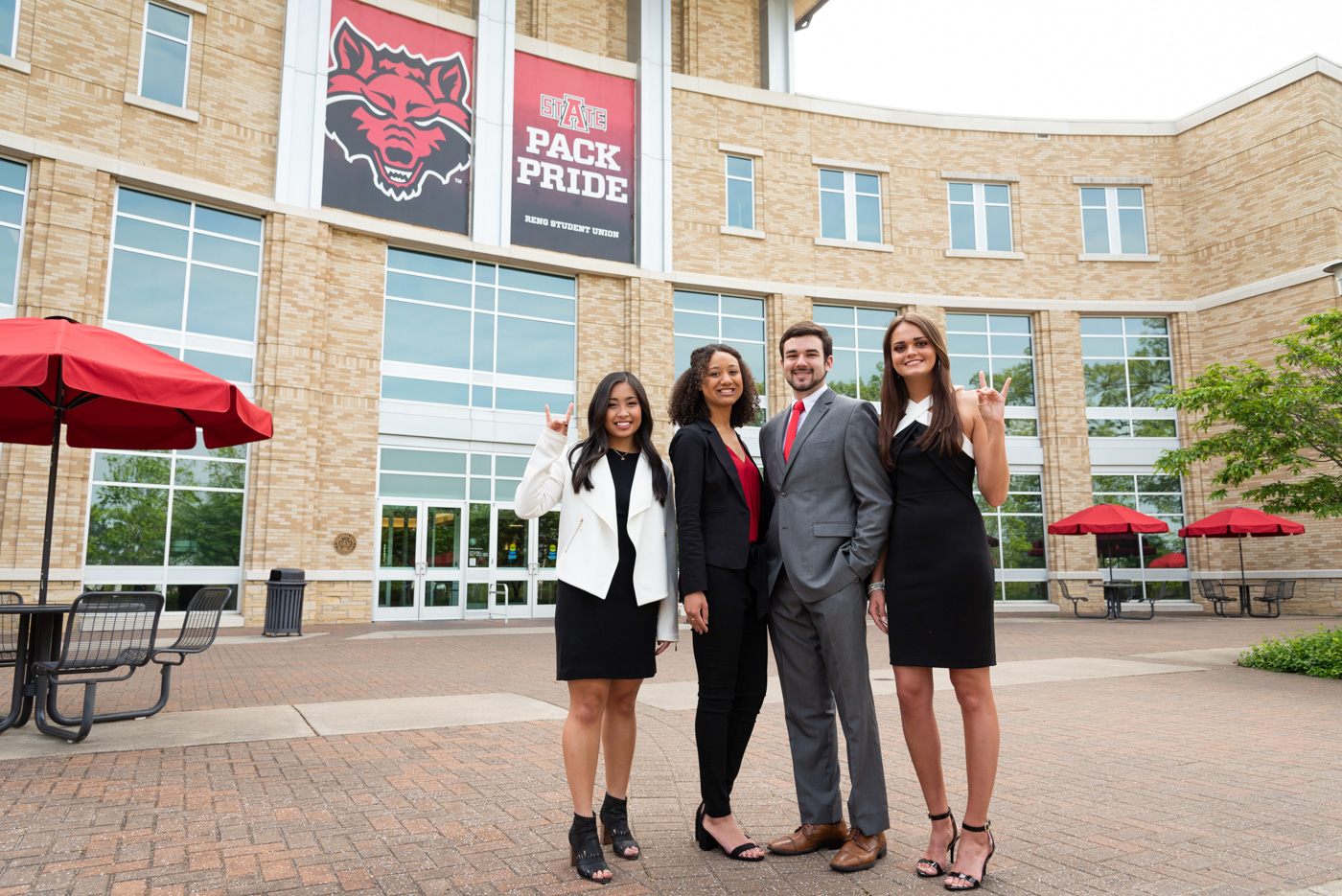 Through this program, selected students will serve as campus hosts to academic, business, political, and social leaders who participate in university functions. Student participants will benefit from meeting extraordinary interesting people and further develop their interpersonal and social skills.
SELECTION
Students will be appointed as Chancellor's Ambassadors by the Chancellor upon recommendation of the Chancellor's Ambassadors Selection Committee. Students will represent a cross-section of the student body and must meet the following criteria in order to be eligible for an interview:
Minimum Qualifications for Membership
Full-time undergraduate student (12 credit hours per semester)
Must have completed two full academic semesters at time of application (24 credit hours)
Minimum 3.0 Grade Point Average
Free of Disciplinary Action
Continuing Minimum Qualifications for Membership
Once chosen as an Ambassador, a student will remain an Ambassador throughout the school year, unless he/she chooses to leave the program by written notice to the Ambassador Coordinator. The following minimum qualifications will be required to remain an active member:
Maintain a 3.0 or above Grade Point Average
Free of Disciplinary Action
If an ambassador fails to meet the Continuing Minimum Qualifications and/or does adequately fulfill the requirements of a Chancellor's Ambassador (as outlined in the CA Manual), the ambassador will be removed from the program.
Current Chancellor's Ambassadors will reapply each year to continue in their role. Re-hiring of an individual will be based on performance as a CA and on the hiring process.
CHANCELLOR'S AMBASSADORS EVENTS
Chancellor's Ambassadors will be available for university-wide events involving outside groups where the inclusion of outstanding university students is appropriate and beneficial to guests, the student, and the campus.