Get to Know the Faculty: Matthew J. DeGarmo
04/21/2015
Joining Arkansas State in the Fall of 2013, Dr. Matthew DeGarmo is an assistant professor of criminology. Let's get to know Dr. DeGarmo.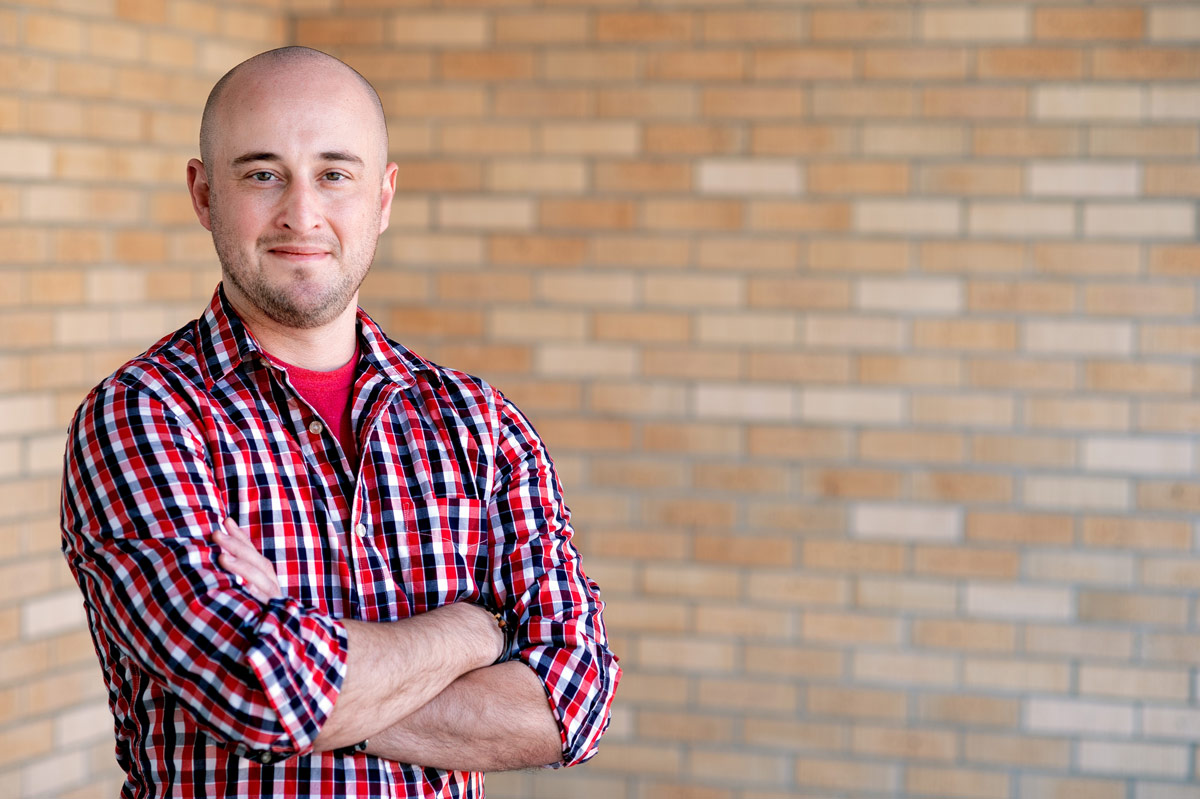 Dr. Matthew DeGarmo
Place of birth?
El Paso, Texas; but raised in Aurora, Mo.
Why did you choose A-State?
When I first visited A-State it just felt like the place where I was supposed to be. I just got chills.
What makes for a good student?
There is no such thing as a "good" or a "bad" student. In high school I was a horrible student, so I understand that struggling or uninterested students just need to find that spark like the one that once ignited me. Once the spark is ignited they will be more confident and more devoted to academia.
Your philosophy on education in seven words:
Just relax and have fun with knowledge.
If you could teach another field, which one and why?
Climatology, I watch the storm-chaser shows and it just looks really cool.
What music is playing in your car?
Folk and singer-songwriter, I love the music of Arkansan Joe Purdy.
My favorite trip was...
I flew to Southern Mexico and spent a week inside of one of their state prisons…not what you think, it was for research purposes. I essentially walked around and talked with inmates and their families (which are allowed to live in the prison with them), it was a surreal experience.
Four people I'd take to coffee...
Nikola Tesla, Albert Einstein, Thomas Edison, and Mark Twain…would be interesting because Tesla and Twain were friends, Twain and Edison were friends, Tesla hated Einstein and Edison, Edison hated Tesla, and Einstein and Twain look like twins…think it might turn into a Jerry Springer episode.
The best advice I ever received was...
"Don't worry everything will work out"— My father
My hobby is...
Mountain Biking, I get injured almost every single time.
My passion is...
My daughter and my research.
My pet peeve is...
People putting pictures of their spaghetti dinner on Facebook, ya you Dr. Rukus!
Cats or dogs?
Dogs, I have a three pound Chihuahua named Peanut that cruises with me in my pickup. He truly thinks he's a hundred pound pit.
Dinner or supper?
Dinner around my friends, supper around my family.
Before you retire I want to...
Don't tell the administration but I never want to retire... I love what I do. Scholars are kind of like artists and musicians…even if we formally retire we can never shut it completely down. The difference is that professors rarely are afforded the opportunity for comeback tour. #GarthBrooks