Get to Know the Faculty: Gill Strait
02/10/2015
An assistant professor of counseling and psychology, Gill joined Arkansas State in the summer of 2013. Let's get to know him.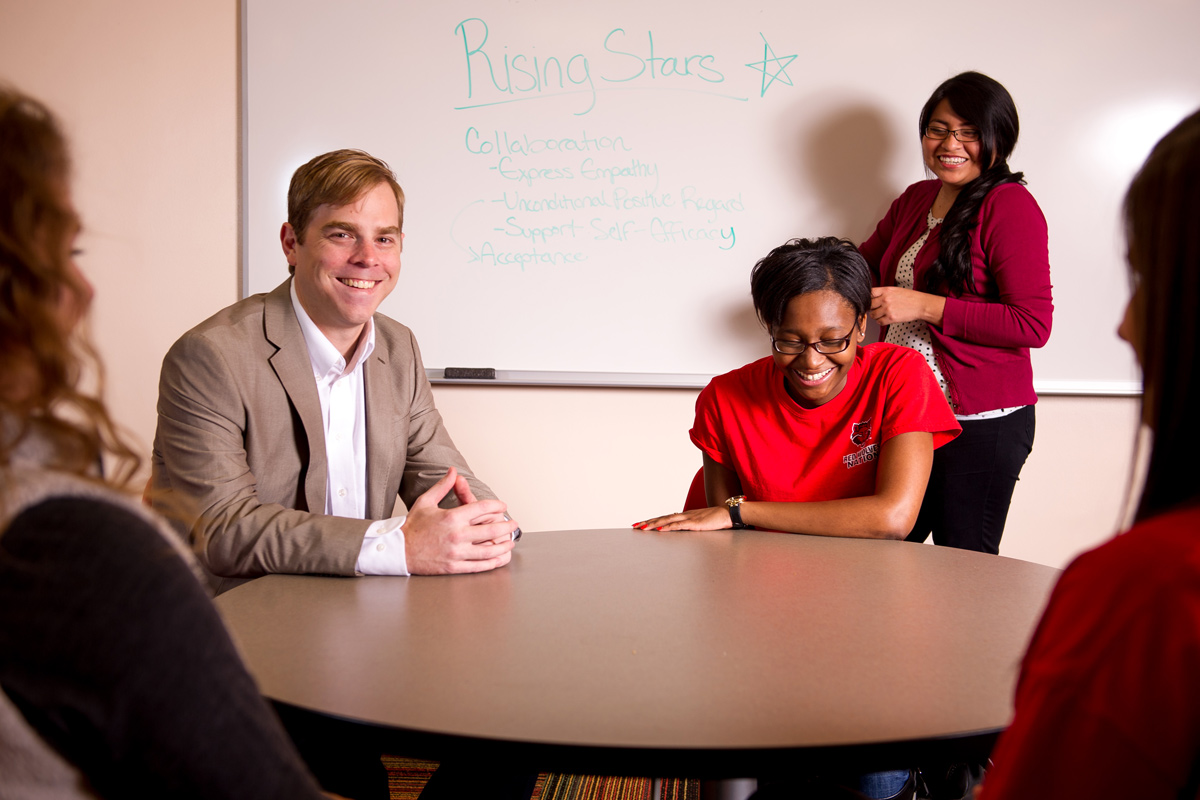 Gill Strait
Place of birth?
Columbia, SC
Family?
Recently married to my wife, Julia. We have two dogs, Charlie and Arleen.
Why did you choose A-State?
There is feeling that something new is going on here and that is exciting.
What is the one thing you wish you could teach everyone about your field?
Unconditional Positive Regard
What academic project are you working on right now?
The Rising Stars Program, which is a service-learning program that partners with local public schools to develop, implement, and evaluate academic and behavioral interventions for students in middle school and high school.
If you could teach another field, which one and why?
Music…I play guitar and have been trying to learn to sing for years (I have the voice of an angel going through adolescence).
What music is playing in your car?
Widespread Panic, Josh Roberts and the Hinges, Saint Paul and the Broken Bones, and Turnpike Troubadours.
If I could travel anywhere it would be...
Florence, Italy. It is my wife's favorite destination and therefore it is mine too.
Four people I'd take to coffee...
John Bell, Carl Rogers, and my Nana and Granddad (no particular order)
My passion is...
Creating
A perfect day is...
72 degrees, clear skies, friends, family, dogs, and the live music of my choice.
Cats or dogs?
Dogs
My favorite saying is...
"Go put your work clothes on, go and leave your mark" -- Houser and Bell