Get to Know the Faculty: Dr. Peter Larbi
03/17/2015
Joining Arkansas State in August 2014, Dr. Peter Larbi is an assistant professor of agricultural systems technology. Let's get to know Peter.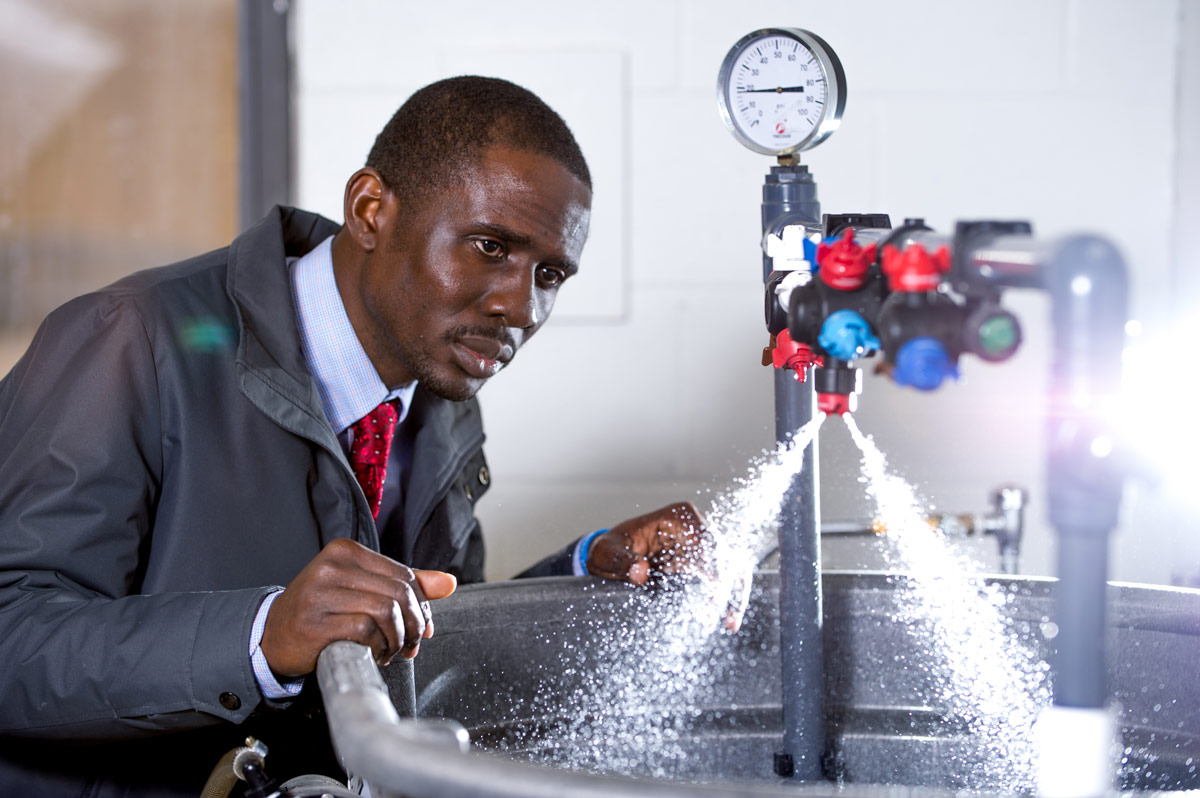 Dr. Peter Larbi
Place of birth?
Accra, Ghana
What makes a good professor?
I believe that a good professor must demonstrate authoritative knowledge of the discipline as a teacher, and must be able to disseminate that knowledge in a flexible manner, strategically incorporating the use of technology to maximize student interest and ultimately lead to their success. Such as the professor must also be able to inspire students, regardless of their background, to fully harness their abilities in an environment that encourages student participation.
What makes for a good student?
A good student is one who is aware of what is required of him/her in a course and is willing to use every opportunity to live up to the requirements. Such a student leaves no stone unturned in building his/her own knowledge not only for exams but for a life-long application. In addition, such a student makes use of every help available to overcome any heddles in order to excel.
Your philosophy on education in seven words:
An effective education produces adequate life-long learning.
What is the one thing you wish you could teach everyone about your field?
The essence and practice of precision agriculture, which is a farming management concept founded on observation, measurement and response to intra- and inter-field variability in crops. Because of high variability of soil and crop properties within agricultural fields, treating fields as if they are uniform results in a lot of inefficiencies. On the contrary, treating fields based on the variability is more efficient, minimizing wastage of agricultural inputs such as fertilizer and pesticides, increasing productivity, and promoting a sustainable environment.
What academic project are you working on right now?
Drift reduction and precision spray application for Arkansas crop production systems.
The greatest motion picture is...
Tyler Perry's "Diary of a Mad Black Woman".
The last book I read for fun was...
"Oh Say Can You Say?" by Dr. Suess.
My favorite trip was...
A five-day trip to Berlin, Germany in May 2005 to receive a Mondialogo Engineering Award.
If I could travel anywhere it would be...
Israel.
My hobby is...
Playing the keyboard, lawn tennis, and singing.
My passion is...
Family, Work and Church.
A perfect day is...
A day when I have had a good balance between my spiritual and physical life.
Only my friends know I...
Have a sense of humor and coffee puts me to sleep.