Delta Regional Authority Renews Investment into A-State for Red Wolf Regional Convention Center
03/22/2016
JONESBORO – Delta Regional Authority has approved a $404,983 investment into Arkansas State University for site preparation and improvements at the 11-acre location where the Red Wolf Regional Convention Center and adjacent Embassy Suites will be built.
Chris Masingill, federal co-chairman of the Delta Regional Authority, notified Chancellor Tim Hudson of his approval of the revised scope of the project on Monday.
"We are confident this investment of $404,983 will significantly contribute to Jonesboro's local economy, the strength of Arkansas State University as a regional institution, and the region's ability to attract visitors and investment from all over," Masingill said.
The project is expected to have a significant beneficial economic impact on 11 counties in the region served by the Delta Regional Authority.
"We are very appreciative of the investment in this public-private partnership by the Delta Regional Authority and the recognition of the Red Wolf Convention Center's role in expanding educational and economic opportunities for our citizens," Chancellor Tim Hudson said.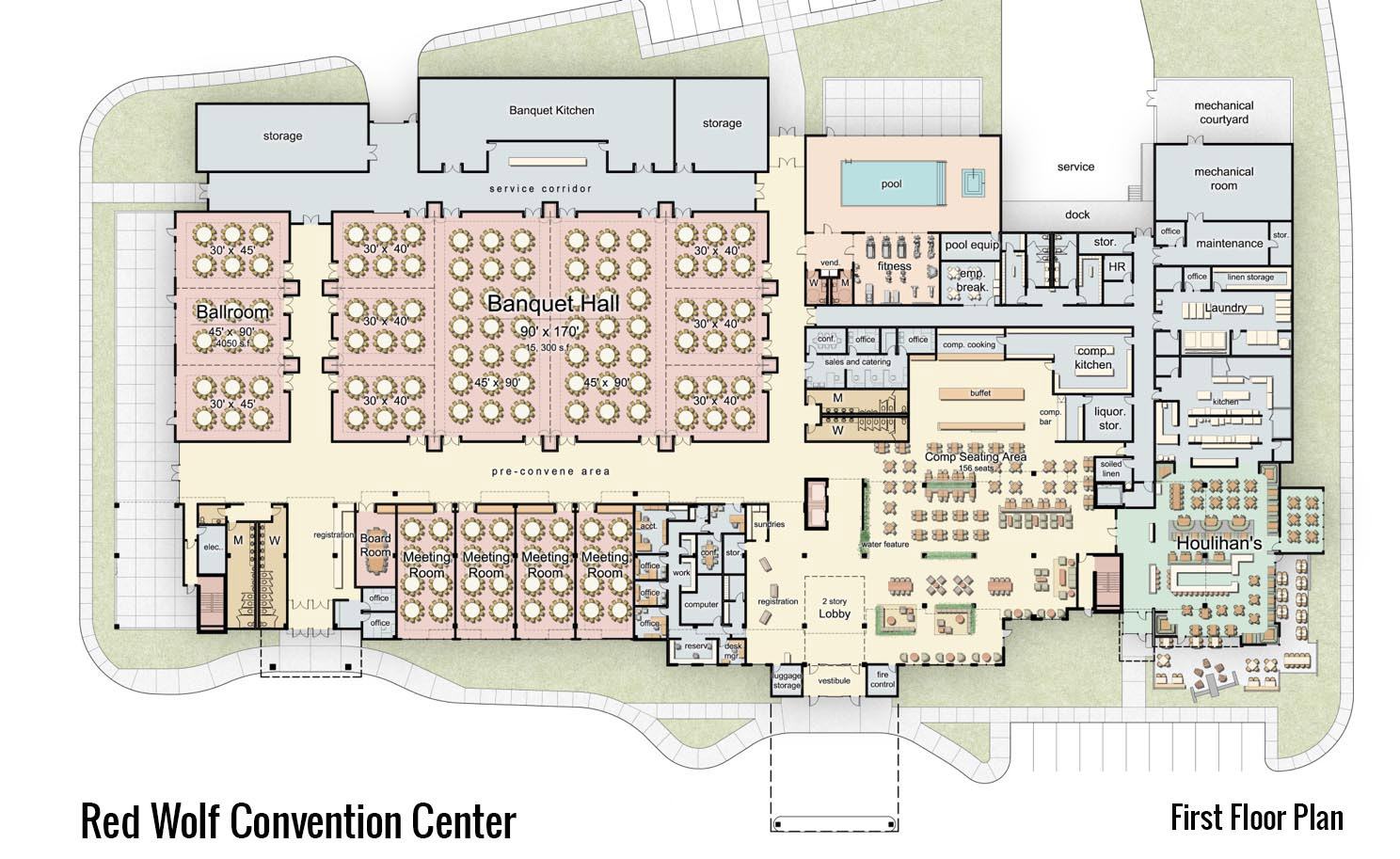 A-State plans to use the Red Wolf Convention Center and Embassy Suites hotel as a practicum site for students enrolled in the hospitality management program offered by the Department of Marketing and Management in the College of Business.
"This project will support the great work Arkansas State University is doing to develop a hospitality management program and train the region's workforce," Masingill also said, adding "it is also an important part of Jonesboro's efforts to brand itself as a hub for tourism, regional and statewide conferences, and economic activity in Northeast Arkansas and the Delta Region."
When completed, the project is expected to have an annual economic impact of $44 million, driven largely by 300 new jobs at the convention center and hotel plus another 100 jobs in related businesses and industries, according to impact analysis developed by the A-State College of Business and the Arkansas Economic Development Commission.
When completed, the people of Northeast Arkansas and those who visit the convention center and hotel will have access to a 40,000 square-foot convention center, 202 hotel suites and a Houlihan's Restaurant. Parking for 520 vehicles will be included.
College of Business students in the hospitality program, an emphasis area in business management, will participate in a semester-long internship as part of the program requirements, in partnership with O'Reilly Hospitality Management. Long-term, the university plans to develop the program as a minor, then certification program, then a stand-alone major.
The Delta Regional Authority, www.dra.gov, is a federal-state partnership created by Congress in 2000 to help create jobs, build communities, and improve lives through strategic investments in economic development in 252 counties and parishes across eight states. Through the past 14 investment cycles of the DRA's States Economic Development Assistance Program, DRA investments have leveraged $2.9 billion in other public and private investment into projects that have helped to create and retain 26,000 jobs, train 7,000 workers for a 21st century workforce, and provide more than 64,000 families access to clean water and sewer services.