ASBTDC Consultants Receive Employee Excellence Awards
05/09/2017
JONESBORO – Business consultants Robert Bahn and Kelli Listenbee of the Arkansas Small Business and Technology Development Center at Arkansas State University were honored at ASBTDC's statewide meeting recently in Little Rock.
They were among the top performers from ASBTDC's network of offices, and were presented employee excellence awards by state director Laura Fine.
Bahn was recognized as a member of the $7 Million Club, and Listenbee was named Top Notch Trainer.
ASBTDC designates "club" levels of productivity, based on the dollar value of loans and other forms of capital that staff members help their small business clients attain in a calendar year.
"I am proud of the excellent service the Arkansas State University ASBTDC provides to the small businesses and communities in its region and congratulate the staff on these well-deserved honors," said Fine.
Funded in part through a cooperative agreement with the Small Business Administration through a partnership with the University of Arkansas at Little Rock College of Business and other institutions of higher education, the ASBTDC serves new, existing and technology-based businesses statewide. To learn more, visit asbtdc.org.
Located in the Delta Center for Economic Development, the Jonesboro center serves 16 counties: Baxter, Clay, Craighead, Crittenden, Cross, Fulton, Green, Independence, Izard, Jackson, Lawrence, Mississippi, Poinsett, Randolph, Sharp and Stone. Contact the A-State ASBTDC at (870) 972-3517.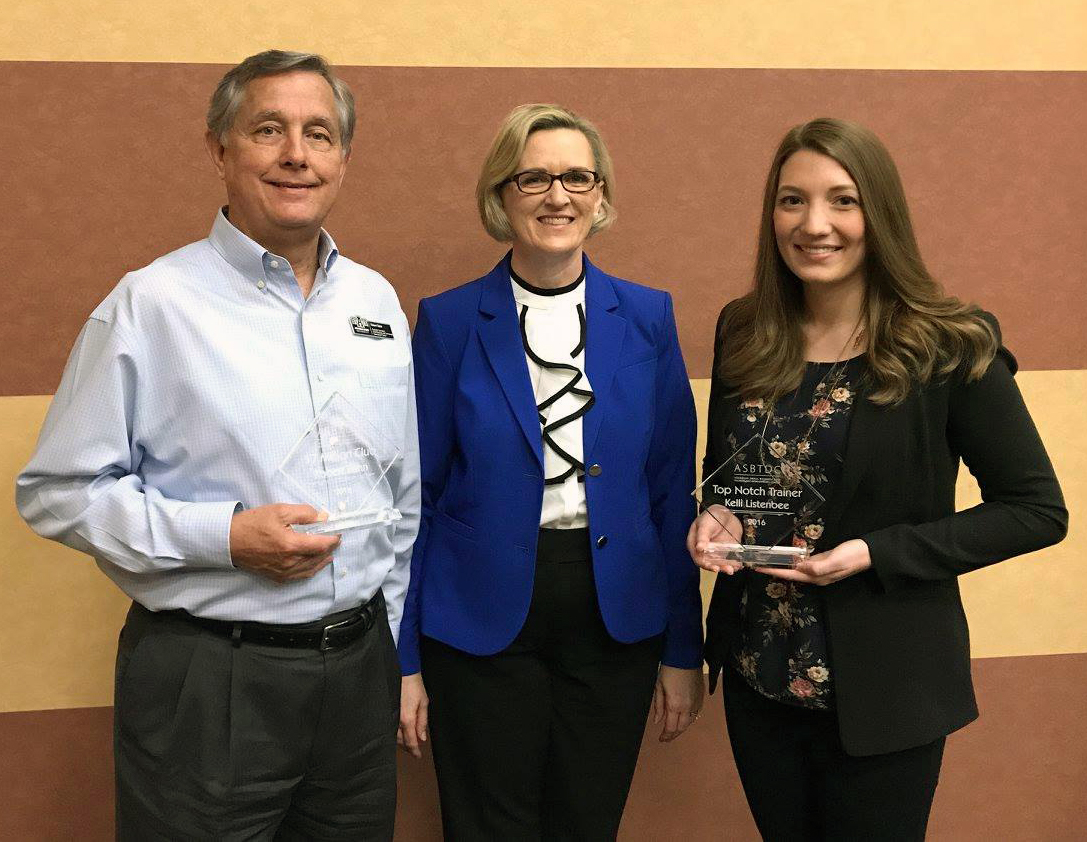 (From left) Robert Bahn, Laura Fine and Kelli Listenbee.