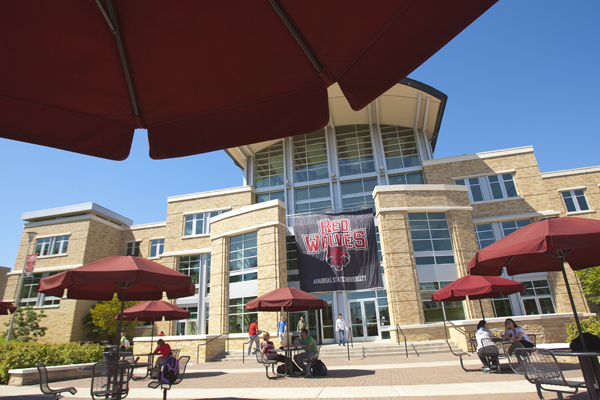 A-State Preview Days
SENIOR Preview Day
March 04
High school seniors join us for an in depth look at Academics and Student Life at A-State. Senior Preview Days will include:
Academic fair-meet faculty reps from all colleges, discuss degrees and majors
Academic session-tour the college of your choice-see classrooms and labs
Red Wolf Review Info fair-visit with support staff and student groups
Residence hall showcase-including Honors Living-Learning Community
Lunch at Acansa Dining Hall
Campus tour
Q & A with:

Financial Aid and Scholarships
Admissions
Honors
Residence Life
Click on the Date to Register!
March 4
---

JUNIOR Preview Days
April 01 and April 22
High school juniors get a jump start on your college search process.
Junior Preview Day at A-State is a series of five information sessions in various locations around campus, freshmen residence hall tour, and lunch in the Acansas Dining Hall. This format allows students to see many of our academic buildings while gaining valuable information about admissions, financial aid and scholarships, expectations in the classroom, opportunities outside the classroom, and campus life. Session topics include:
Starting with the finish in mind
Learning is not just in the classroom
Get Involved / Stay Involved – College Connections
Freshman Residence Halls
Get the facts about financial aid, scholarships, and admissions
Click on the Date to Register!
April 1 April 22