Graduate Certificate (Certificate)



College: College of Nursing and Health Professions

Department: Disaster Preparedness and Emergency Management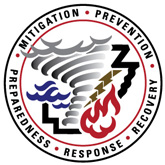 Description
The graduate certificate in healthcare emergency management is an interdisciplinary program that prepares professionals to effectively meet the demands of disaster preparedness, mitigation, planning, response and recovery.
The program requires graduate-level courses related to disaster health. Hours completed in fulfillment of a prior degree cannot be counted toward certificate requirements. Hours completed in the certificate program, however, can be applied toward the M.S. degree in Disaster Preparedness and Emergency Management.
Students may transition from the certificate program to the M.S. program with permission of the graduate faculty.