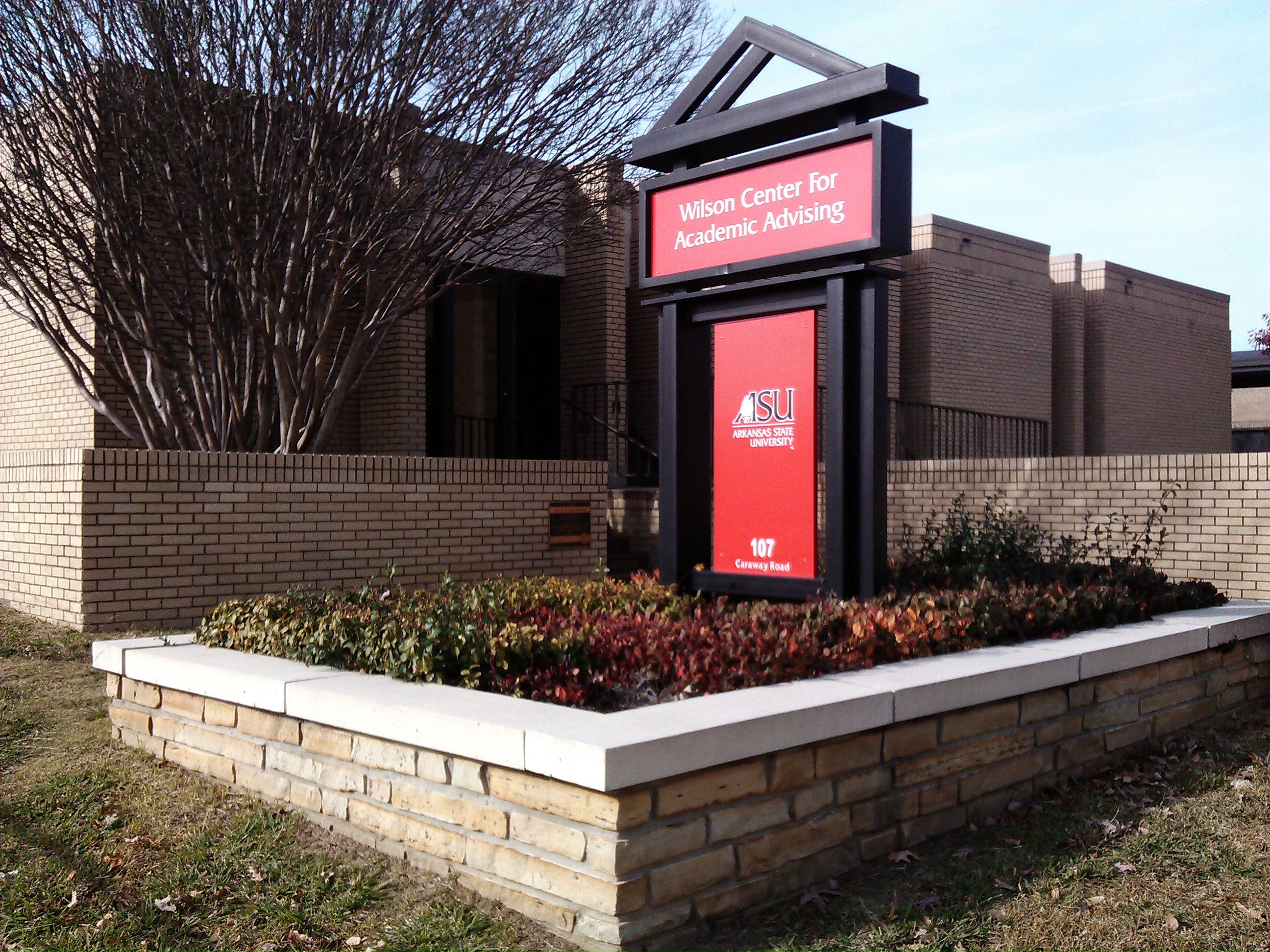 The primary mission of Wilson Advising Center is to work collaboratively with the campus community to provide a quality academic advising experience for both students and faculty of Arkansas State University. While we serve as the primary advisors for more than 1,000 students who are still deciding on a major, we also offer a variety of other services including: instructional opportunities and intrusive advising for students in academic distress, guidance for students transferring to our University and advisor training for faculty. The center is conveniently located between the parking garage and the Reng Student Services wing of the Student Union on Caraway Road.
Advise
Advisors in the Wilson Advising Center are eager to assist you! If you are still deciding on a major or just have a general advising question to ask stop by for a visit. Walk-in service is welcome, appointments are not necessary.
Connect
Through the First Year Experience Course- Making Connections and individual service, the Wilson Advising Center helps incoming first year freshman and transfer students connect to campus resources and understand university policies as they make the transition to Arkansas State University.
Restart
Through the Restart@stAte program the Wilson Advising Center provides instruction and guidance to students who face challenges maintaining good academic standing at A-State.
Advising Matters And So Do You!
Each semester Wilson Advising Center hosts various activities for faculty and students to prepare for the upcoming advising season.
This following activities are planned with YOU in mind. This semester's schedule includes the following:
March 12th –Faculty Advisor Training in Collaboration with the Office of Admissions, Records and Registration - 9am-11am in the Library ITTC Room 337


March 12th –Advising Trivia- 11am-2pm in the Student Union Open Court Area 1st Floor


March 13th –Avoiding Mid-Semester Burnout with Counseling Services- 12:15pm in the Museum at the Native American Exhibit 2nd


March 14th –A Slice of Advice with Career Services from 1pm-2pm in the Arkansas River Room of the Student Union 3rd Floor


March 15th –Open Advising for students in various departments. No appointment is necessary if you drop by to see your advisor today!


March 15th –Wise Decision Making Movie Day: Life of a King at 12pm in the Wilson Advising Center Classroom 103


March 16th –Professional Advisor Drop-in in the Wilson Advising Center Classroom 103