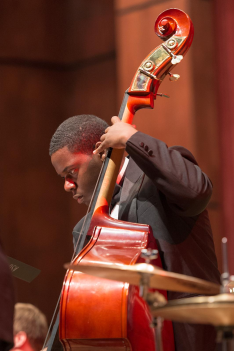 The A-State Orchestra performs orchestral literature from composers such as Brahms, Beethoven, Mozart, Tchaikovsky, Elgar, Dvorak, and many more.
The 50-member ensemble includes solo wind players on each individual part. String players from the community and area high schools also participate. The orchestra performs a full concert each semester, and provides musicians for the Opera pit orchestra in the spring.
If you are interested in performing in the orchestra contact Dr. Chi Young Song at 870-972-3757 or csong@astate.edu.
Rehearsal Schedule
Fall Semester: Monday 6:00-8:00, Thursday 6:00-8:00
Spring Semester: Monday 6:00-8:00, Thursday 6:00-8:00