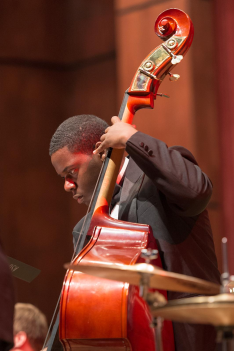 The A-State Concert Orchestra performs the highest quality orchestral literature possible. Music is taken from the symphonic repertoire of Brahms, Beethoven, Tchaikovsky, Mozart, Sibelius, Elgar, Bizet, Dvorak, Copland, Rimsky-Korsakov and others.
The 50-member ensemble includes solo wind players on each individual part. String players from the community and area high schools also participate. The orchestra performs one formal concert each semester, a Christmas concert in the Fall and an opera in the Spring.
If you are interested in performing in the orchestra contact Dr. Chi Young Song at 870-972-3757 or csong@astate.edu.
Rehearsal Schedule
Fall Semester: Monday 6:00-8:00, Thursday 6:00-8:00
Spring Semester: Monday 6:00-8:00, Thursday 6:00-8:00