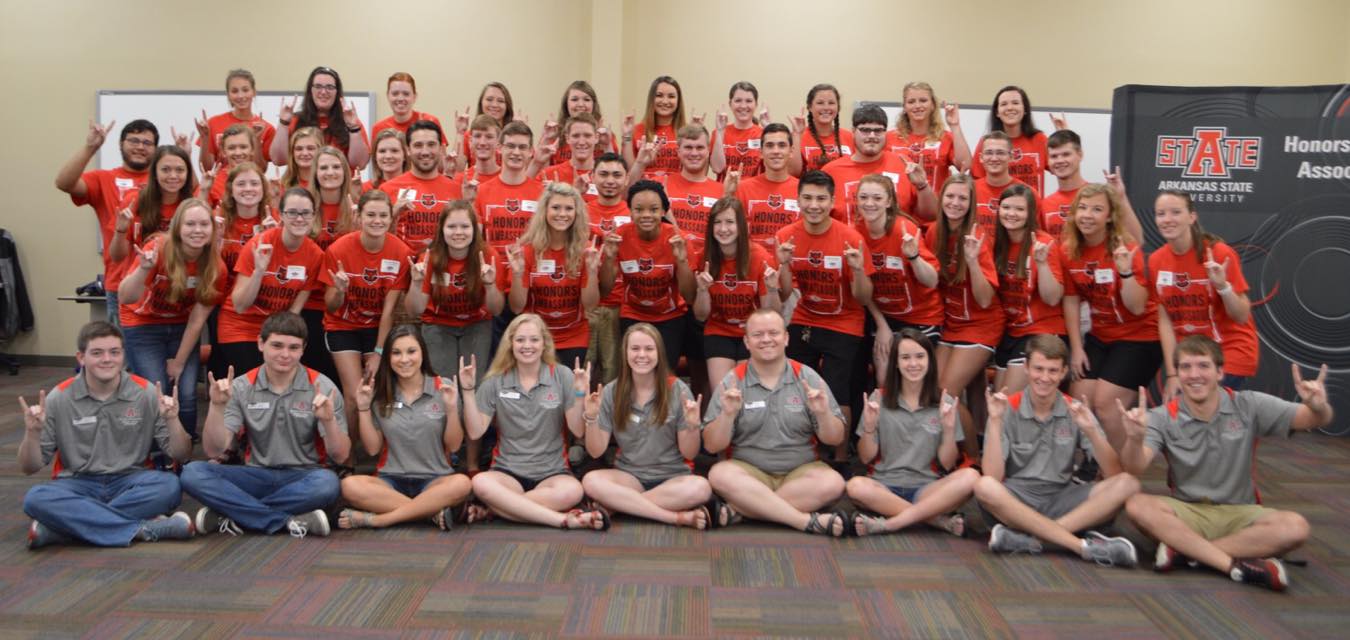 For many students, The Honors College is an important factor in their decision to attend Arkansas State University. Honors Ambassadors guide prospective students through their college decision-making process by answering questions, offering their personal advice, and supporting those who chose to come to A-State.
Expectations of Honors Ambassadors
Be a welcoming, authentic representative of the Honors College
Be well-informed about A-State and the Honors College
Offer excellent customer service to prospective students and their families
Responsibilities of Honors Ambassadors
Participate in A-State Preview Days
Participate in Activate
Participate in the Prospective Honors Student Facebook Group
Show your room in the HLLC (if you live there)
Participate in Honors Phone-a-Thon
Participate in Honors Orientation
Participate in Honors Recruitment Events
Perks of Honors Ambassadors
Learn more about what is NEW in the Honors College
Gain practical leadership skills
Share personal experiences and offer guidance to potential Honors Students
FREE FOOD at Phone-a-Thon and other Honors Ambassador events
Selection Process

The 17-18 Honors Ambassador application is now closed.
If you have any questions about the Honors Ambassador program, please contact:
Richard Crawford, Co-Coordinator of Honors Ambassadors
Sarah Stone, Co-Coordinator of Honors Ambassadors