Elizabeth Villarreal
AP English Language and Composition

Biography:
Elizabeth Villarreal has taught English for twenty years. For the past fifteen years she has taught AP English Language and Composition at New Braunfels High School in New Braunfels, Texas. For the past eight years, she has served as an endorsed College Board consultant and as an Educational Testing Service Reader for the AP English Language and Composition Exam. She has presented at workshops and Pre-AP/AP Summer Institutes in Texas, New Mexico, Oklahoma, Arkansas, Pennsylvania and Maryland. In addition, she has been a presenter at the AP Annual Conference and at the AP Colloquium for Equity and Excellence. She is also an SAT Reader, Pearson essay scorer for state exam, and a member of the NCTE. Elizabeth has also served on the Texas Education Agency End-of-Course Advisory Committees and STAAR Item Review committees for reading and writing.

View Course Description
---
James "Ed" Howell
AP Calculus AB

Biography:
James Howell is currently employed by the Dallas Public School District as an AP Honors Mathematics teacher. He has received the Dallas foundation Outstanding Teacher Award for the past two years. Mr. Howell has been a College Board consultant for the past 12+ years and an AP Reader for both the AB and BC Calculus exams for the past 7 years.

View Course Description
---
Lynn Knowles
Pre-AP Professional Development in English

Biography:
Lynn Knowles graduated from the University of Texas with a bachelor's degree in Journalism, certified to teach English and Journalism. She received a master's in Humanities from the University of Texas at Dallas, and I currently working on a PhD in Rhetoric at Texas Woman's University. She has taught high school English for 25 years, all in the Dallas area. She currently serves as English department chair at flower Mound High School, where she teaches English II Pre-AP and Humanities. She has been a College Board consultant since 2003.
---
Lena Walker
Pre-AP Mathematics

Biography:
Lena Walker has taught mathematics for 20 plus years and is currently teaching Pre-AP Math at KIPP Reach College Preparatory Middle School in Oklahoma City, Oklahoma. Mrs. Walker has participated in vertical alignment and curriculum writing for Pre-AP Mathematics. Mrs. Walker has presented at AP summer institutes for the College Board, at College Board Pre-AP Math Technology Conferences and at the College Board Pre-AP two-day conferences. Mrs. Walker teaches at a 2012 Blue Ribbon School. Mrs. Walker holds a BS in education from the Northeastern State University of Oklahoma.

View Course Description
---
Marsha Gray-Scholze
AP United States History

Biography:
Marsha Gray-Scholze taught AP United States History at Carroll Senior High School in Southlake, Texas. She had 30 years in education, including 13 years in Advanced Placement. Ms. Gray-Scholze has been an AP exam Reader for the last eleven years, the last five years serving as a Table Leader and is now an Exam Leader. Ms. Gray-Scholze additionally serves as a consultant for Vertical Team for Social Studies as well as Pre-AP Strategies for History and the Social Sciences, and several other College Board workshops. She is a graduate of North Texas State University (BA) and Southern Methodist University (MLA). She has been honored in Who's Who among American Teachers and spent a summer of study in India as a Fulbright-Hays scholar.

View Course Description
---
Jerry Brown
AP English Literature and Composition

Biography:
Jerry Brown, a graduate of Abilene Christian University and Texas Christian University, has been teaching for over forty years. His professional classroom experience spans small to large schools, private to public schools, and kindergarten to college aged students. For the last 12 years, he has taught all levels of Pre-AP and AP English and mentored both students and teachers. As an AP consultant in English Literature, he serves as an AP Literature Reader and Table Leader for the Educational Testing Service. He continues to make numerous presentations throughout the southwestern region at AP conferences and summer institutes and as a trainer for MNSI and Laying the Foundation.
---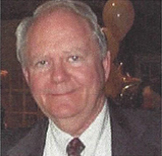 Bob Morgan
Pre-AP Science
Biography:
Bob hails from Atlanta, Georgia where he has taught all levels of chemistry and served as the AVID coordinator during the past 13 years and an additional 13 years in Pennsylvania. He has served as a consultant to the College board for the last 10 years providing various workshops for Pre-AP science throughout the United States. In addition to teaching in high school, he also headed the computer science department at a local college in Pennsylvania.
Bob also worked in various businesses including owning his own computer store, consulting to large corporations in the United States, serving as the manager of technical training for a large bank in Pennsylvania and providing technical support to both a bank and a college in his lifetime.
---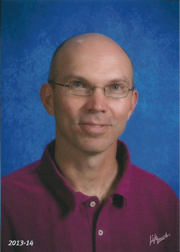 Marshall Welch
AP Biology
Biography:
Marshall Welch has been a high school science educator for 25 years. The last 16 of those years at Alpena High School in northwest Arkansas. He works also as a part time faculty member at North Arkansas College where he is a physical science, astronomy, and biology instructor. While at Alpena, he has taught AP Biology for 8 years. Marshall initiated a competitive high school science research program that has witnessed 1,302 regional, state, and international science fair awards. He has had the privilege of being the mentor of 14 Intel International Science and Engineering Fair finalists. The most memorable his son Will who earned finalist honors in the 2011 Intel ISEF in Los Angeles, California. He has also collaborated with the Alpena FFA chapter to produce over 90 National FFA Agriscience Fair Finalists. !5 of those were national award winners earning 1st, 2nd, or 3rd place honors. The most memorable of these are the 2nd and two 3rd place awards won by his daughter Katie and a 2nd place award won by his son Will among the 5 National Champion projects won by other students that he mentored.
Marshall was selected among a small group of high school science educators to be trained as a College Board Professional Development Consultant in April 2013. He was trained in Chicago in April and has presented professional development events for the New York Stem Initiative, Texas Gear Up, Oklahoma Department of Education, along with local events in Arkansas. He finds the move to a framework driven and inquiry-based curriculum in the AP sciences most exciting and enjoys helping teachers transition to this new direction of AP Science education.
Marshall is the proud father of three children Will, Katie, and Ellie. He has enjoyed the rearing of the children with Jennifer, his lovely bride for the last 22 years.
---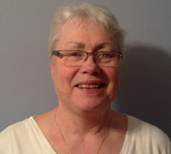 Carol Widegren
AP Environmental Science
Biography:
Carol Widegren has been an educator for over 30 years with Chicago Public Schools. She has taught AP courses in Biology and Environmental science since the inception of AP curriculum. Carol has a Bachelors of Science in Biology and a Master's of Science in Environmental Science and several years experience in curriculum writing and deployment in rural and urban school settings. Carol has developed curriculum for the College Board and Chicago Public Schools. Each year Carol reads or leads a table of readers for the College Board exam review, and she continues to design and develop curriculum that will lead future students to excellence. Her additional focus has also been in the Rivers Project with the City of Chicago, NOA, and Globe for the preservation of the environment and wildlife.
---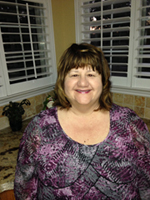 Pamela K. Lamb
AP U.S. Government and Politics
Biography:
Pamela K. Lamb has taught AP U.S. Government and Politics and Macroeconomics at Del Rio High School in Del Rio, Texas. She holds a B.A. in history and a M.A. in both history and political science. She has been teaching for thirty-one years, twenty-five in AP. Ms. Lamb also teaches political science and history classes at Southwest Texas Junior College and Sul Ross State University, Rio Grande College. Ms. Lamb has served as a reader, table leader and is currently a question leader at the U.S. Government and Politics AP reading. Ms. Lamb has been a workshop consultant for the Southwest Regional Office of the College Board since 1994 and received the Special Recognition Award for Excellence in Teaching from the Southwest Region in 2000. She has been recognized by Who's Who Among America's Teachers numerous times, received the Harvard Book Club Award and was a HEB Excellence in Teaching semi-finalist in 2008. Ms. Lamb is the author of 5 Steps to a 5: AP* U.S. Government and Politics.
---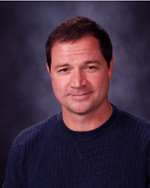 David Wentz
AP Chemistry
Biography:
David Wentz has taught public high school science and math in Arkansas for 19 years, including fifteen years in AP Chemistry and six years in AP Calculus AB. He holds a BSE in Secondary Education from the University of Arkansas. David was the National Math and Science Initiative's Science Teacher of the Year for Arkansas in 2012. He has consulted for NMS as a presenter to AP teachers at summer workshops, to Pre AP teachers at Laying The Foundation workshops, and to AP students in NMS's Initiative for Military Families. He has been an AP Chemistry Reader for ETS for each of the past two years. David has been married for twenty-seven years and has one daughter.