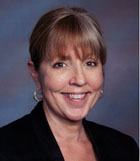 ---
We are so pleased that you've selected the Social Work Department at ASU to help you pursue your goal of making a positive difference in the lives of others through a rewarding career in Social Work. You will find many opportunities to collaborate with faculty, staff and other students to do research; create poster presentations; plan and attend conferences, workshops, and community activities; advocate for improvements in human services in our state capital. The extent of learning experience you have here depends only on what you seeking and what you willing to seek out.
The social work faculty are all experienced social workers in a variety of the professional fields of social work. We always welcome the opportunity to share these experiences with students in the classroom and in professional advising as you develop your career. The areas of research for the faculty are also quite diverse. Currently, my research involves domestic violence and trauma, although in the past I've drawn on my years of experience in medical social work as a source of my scholarship. Dr. Brewer and Dr. Addae are doing work with family caregivers and both recently presented their work at international conferences. Dr. Morton is exploring rural communities, their strengths, their challenges and how trauma and disasters affect them. Dr. Carrick is exploring issues of coming out in rural communities and the use of Second Life to teach social work students practice skills. Dr. Freer serves on many community coalitions and advisory boards where he contributes his skills as a group worker, community organizer, and mediator.
Added to the rich practice and research backgrounds of our faculty are a number of part-time instructors who are currently practicing social work in our community. They complement our faculty with their specialized skills and knowledge of the community and current practice issues.
You are coming to the program at exciting time. Our MSW program continues to develop its concentration in clinical mental health, now adding a special emphasis on the impact of trauma in human development and social functioning. In advance clinical practice classes, students develop skills in trauma infused cognitive behavioral therapy as they explore the effects of trauma including combat, child abuse, and domestic violence. Our Field Education Director, Ms. Donna Parker is a first-responder with the Red Cross and has been called up to provide crisis intervention services to individuals in communities affected by natural disasters. The program also has a partnership with the state through a Title IV-E grant that helps to train students and workers to provide protective services to children and youth traumatized by abuse and neglect.
Again, the experience here is determined by what you seek and what you are willing to seek out. Commit to your studies and use this time to connect with faculty, staff and students who can belong lifelong friends, colleagues and mentors should you take the initiative to make that happen. Join the BSW or MSW student organization to get connected, meet people, have fun and provide service to our community. I look forward to hopefully having you in one of my classes or just getting to know you though your participation in our program.
Sincerely
Dr. Karen Allen, Ph.D.
Professor and Chair