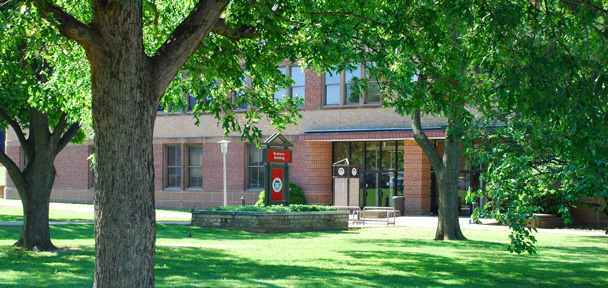 Driving Directions to A-State
From Memphis: Take I-55 North, or I-40 West, across the Mississippi River to West Memphis. Proceed north on I-55 approximately 20 miles to 'Exit 23-B Arkansas State University/Jonesboro' via U.S. 63. Proceed north on U.S. 63 through Tyronza, Marked Tree, Trumann, and Bay to Jonesboro ( approximately 45 miles). Exit right at 'Stadium Blvd/Caraway Road Exit' (this is a double exit, take first ramp to Stadium Blvd.) Turn right onto 'Ark. Hwy. 1/U.S. 49/Stadium Blvd-North'. Proceed north on Stadium Blvd a total of 6 traffic lights to Aggie Road. The main entrance to campus is on your left.
From Little Rock: Take US 167/67 North toward Newport. Take Exit 102. Proceed approximately 7 miles on Hwy. 226 to Cash, AR. At the stop sign in Cash, continue straight East toward Jonesboro another 7 miles to another stop sign. Turn right (South) on Hwy. 226 for another 1.5 miles to Hwy. 49.
Turn left (North) on Hwy. 49 toward Jonesboro. As you enter the city, you will come to a traffic signal at Parker Road. The entrance to US 63 South is the next right.
Take US 63 South and proceed to the Caraway Road/Stadium Blvd. exit. Take the Stadium Blvd. exit.
Turn left onto Stadium Blvd. Continue north on Stadium Blvd (through a total of approximately 6 traffic lights) to Aggie Road. The main entrance to campus is left on Aggie.
From Interstate 55 (St. Louis & Missouri): Take the Hwy. 67 N exit at Hayti, Missouri. Follow Hwy. 412 W to Paragould, AR. At Paragould you will intersect Hwy. 49 S. Turn left (south) on Hwy. 49 and follow it through Brookland and into Jonesboro. As you enter Jonesboro you will see our football stadium on your right. Continue south to the next traffic light and the Aggie Road entrance of the campus is on your right.
From Northwest Arkansas: Begin on I-49 S toward I-40. Take exit 20 to merge onto I-40 toward Alma / Little Rock. Drive 114 miles. Take exit 127 for US-64 E toward Conway/Vilonia/Beebe. Drive 33 miles. Turn left to merge onto US-167 / US-67 toward Searcy / St. Louis. Drive 74 miles. Take exit 102 toward Jonesboro. Go right (East) at the exit and stay straight for 14 miles. Turn right (South) on Hwy 226 toward Jonesboro then turn left (North) on Hwy 49. As you enter Jonesboro, take US-63 S on the right, just past the Parker Rd. traffic signal. Take the Caraway Rd / Red Wolf Blvd. / Stadium Blvd. exit and continue to the Red Wolf Blvd / Stadium exit. Turn left (North) onto Red Wolf Blvd. Refer to the Red Wolf Blvd. directions below.
From Red Wolf Blvd to Campus: Head North on Red Wolf Blvd. Turn left (West) at the traffic signal at Red Wolf Blvd and Johnson Ave. Turn left (South) onto Caraway Rd, entering campus. Park in the North Deck parking garage on your right. Free visitor parking is indicated by a blue square marked with a white "V." The entrance to the building is located next to the elevators in the parking garage.
Finding the College of Business
The College of Business is on the west side of campus, easily accessible from Marion Berry Parkway or University Loop off Johnson Rd.