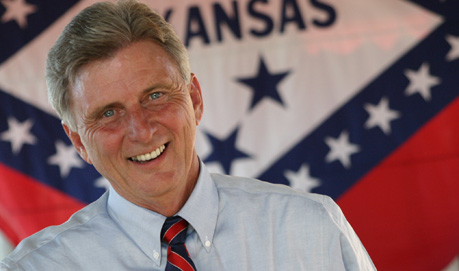 Political science involves scholarly attempts to understand human behavior and world events. The study of political science prepares one not only for employment, but for life as an informed citizen ready to participate within interest groups, political parties, community organizations; or even service as an elected or appointed official.
Our graduates have gone on to do just that. Some of our notable alums include Shane Broadway '94 - former Speaker of the Arkansas House of Representatives, and the current Director of the Arkansas Department of Higher Education. He is currently VP for University Relations at Arkansas State University. Mike Beebe '68 - Governor of Arkansas (2007 - 2015), Tom Tull '73 - Owner and President of Healthcare Insurance, and many more.
Our Mission
Our mission is to enhance students' understanding of the diversity of approaches to knowledge; to enhance an awareness and appreciation of their intellectual heritage; to expand their understanding of government and cultures; to facilitate work and political concepts at the formal operational level of reasoning, to develop generalizations, to build theory and apply it to problem solving; to increase their tolerance of differences and appreciation for ethical values; and to instill in them a desire for lifelong learning and citizen engagement.
Tusalem's Article Published in Professional Journal
The peer-reviewed journal Politics & Policy recently published an article by Dr. Rollin F. Tusalem, associate professor of political science, "State Regulation of Religion and the Quality of Governance." Tusalem examines how state authorities' regulation of religion severely harms the quality of governance, especially dimensions involving political accountability, corruption, and the rule of law. He concluded secular states are more likely to have better governance. The article is available on the journal's website.