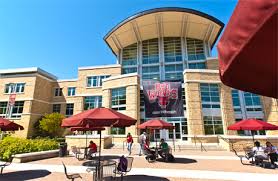 Career Services is excited to provide programs and resources for students attending A-State in preparation for internship and career opportunities.
Preparing you to enter the workforce

Managing your career begins with your decision to attend a university or college. All currently enrolled students of any status; freshman through graduate student are invited to browse this comprehensive web site for career exploration and job search information and resources.
We know that whatever you are looking for—information about specific careers and majors, help in creating a resume, reviewing and applying for area job postings, participating with on-campus interviews, links to job search engines, or a list of interview questions—you will be able to find it on this website. We are happy to provide you this portal to help secure your success!
What Can I Do With This Major?

Career Services offers a convenient resource that helps you connect your major with a variety of career opportunities.