The Endangered Wolf Center will present "Red Wolf Revival," the award-winning short documentary by the Nestbox Collective and Susannah Smith, at Arkansas State University.
Open to students, faculty and the public, the screening will start at 7 p.m. The North Parking Facility, adjacent to the Union, will be open to the public at no charge.
Following the film, there will be a panel discussion featuring Smith, an award-winning film producer, and other prominent voices in the red wolf survival movement.
For details, see the online news release.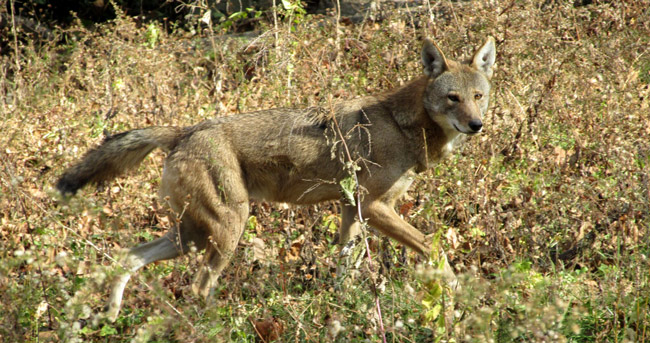 Credit: Regina Mossotti, Endangered Wolf Center