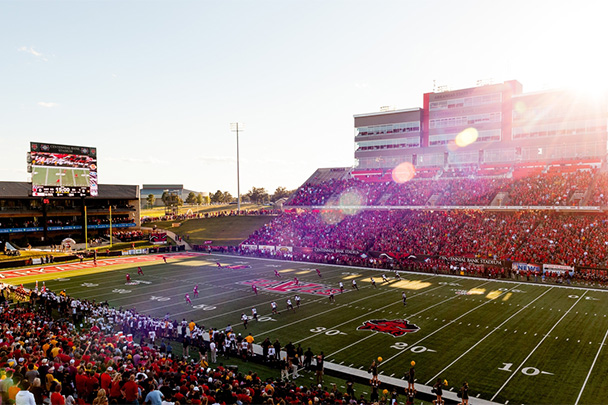 Paint the Town Red
Paint the Town Red is a week-long community celebration of all things Red Wolves. For more information, visit the Jonesboro Chamber of Commerce website.
TICKETS
To purchase season or single game tickets, visit the A-State Box Office beneath the red entrance of the Convocation Center or visit their website at http://www.astateredwolves.com/tickets.
PREMIUM SEATING & PARKING
To learn more about premium seating, parking, and tailgating at A-State football games, visit the Red Wolves Foundation website at http://www.redwolvesfoundation.com
Please Note
Start times are subject to change. For the latest schedule updates on Arkansas State athletic events, please visit http://www.astateredwolves.com.