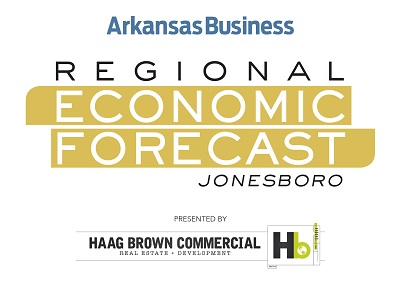 Join us for an in-depth look into the Jonesboro region. This symposium will include a panel that will discuss healthcare and manufacturing in the Jonesboro region.
Dr. Michael Pakko, State Economic Forecaster, UALR IEA
Manufacturing:
David V. Allen, Frito Lay Sr. Director Plant Operations - Jonesboro
David Peacock, President Hytrol Conveyer Company
Healthcare:
Shane Speights, Dean at NYIT College of Osteopathic Medicine
Chris Barber, President & CEO at St. Bernard's Healthcare
Bill Brown, Regional Executive
Northeast Sales and Service Center BlueCross BlueShield
$45 ticket (includes breakfast)
For more information, contact Alex Howland at (501) 372-1443 or at AHowland@abpg.com.