ABI will become internationally recognized as a leader in health and life sciences research. Its multifaceted programs will strengthen Arkansas through science-based economic development including research, education, and technology.
A Leader in Health Sciences Research

By working on joint and related research initiatives, the five member organizations created a large community of scientists and researchers who can better compete for external grant awards from federal sources and national foundations, increase the number of scientists and staff supported by extramural funding, share resources (equipment and expertise), attract other scientists to Arkansas, and encourage science-based economic development in the state.
2016 ABI Biotechnology Research Internship
ABI is sponsoring the ABI Biotechnology Research Internship this summer. The purpose of this program is to provide basic support for A-State students majoring in the life sciences who wish to gain research experience in areas of life sciences or applications to life sciences during the summer of their sophomore or junior years (application and mentor list attached). All qualifying students are encouraged to apply. We have provided a brief summary from each faculty that have elected to participate as a mentor in this program.
The students are eligible to begin as soon as school is out in May and the program runs for 10 weeks at 20 hours per week. $500 will be provided to the supporting laboratory for research supplies. The internship pays $2,500 and taxes will be withheld. Application deadline is noon April 12.
Links to the necessary files can be found to the left of this article.
Harris Coordinates ABI's First DNA Day
Shea Harris, outreach coordinator for Arkansas Biosciences Institute, recently coordinated ABI's first "DNA Day," which attracted 100 seventh and eighth grade students to campus. More than 50 volunteers from various campus units worked with Harris to present educational activities as part of a national initiative promoting genomics and genetics education. The Society of Physics Students used 3-D printers to make giveaway models of DNA's double-helix structure.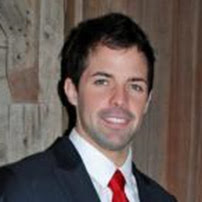 Hood's Review Summarizes Biofuel Breakthroughs
Dr. Elizabeth E. Hood, Lipscomb Distinguished Professor of Agriculture, has written an invited review published by F1000Research, a consortium of science faculty who post reviews of relevant publications in their field. Her article, "Plant-Based Biofuels," is a synopsis of some of the latest breakthroughs in the areas of lignocellulosic conversion to fuels and utilization of oils for biodiesel. She expects developments in research to change the biofuels industry rapidly.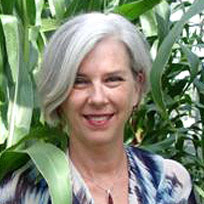 Lorence Reviews Proposals in Ireland
Dr. Argelia Lorence, professor of metabolic engineering, was invited to review proposals submitted to the Science Foundation Ireland (SFI), the main science funding agency in Ireland. She reviewed proposals submitted to the Investigators Programme, which funds investigator-led, small-to-medium scale research teams to carry out quality science with excellent potential impact. Lorence also attended the panel that met in Dublin to make final funding recommendations to the Foundation.