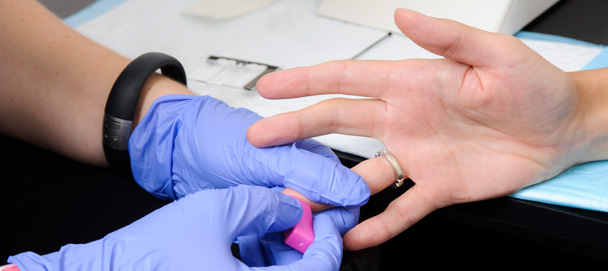 In 2005, Arkansas Blue Cross and Blue Shield, in partnership with local pharmacists, began an innovative health education pilot program to provide information, tools, support and encouragement to people with diabetes.
We have seen firsthand the positive impact this program has had in developing healthier lifestyles and improved quality of life for our members and we hope the program has helped you to master the management of your diabetes.
Since introducing Diabetes HealthCheck, other diabetes education programs and resources have been developed. Therefore, Arkansas Blue Cross will discontinue the Diabetes HealthCheck program effective March 31, 2013. We appreciate you being a part of this program.
The Diabetes Education Program is available free to members. If you are not currently enrolled in this program, please give us a call at 1-800-686-2609 or sign up online through My Blueprint, our member self-service center at www.blueadvantagearkansas.com.
The Nurse24sm service, is available 24/7 to discuss any needs you may have related to your diabetes at 1-800-318-2384, and our local nursing staff is available 8:00 a.m. to 4:30 p.m., Monday through Friday at 1-800-370-5861 to discuss questions you might have about medications, monitoring or other resources.
Another resource available is the Arkansas State University's Nursing and Health Professions College Diabetes Self Management Program for staff, faculty, students and family members. For more information please call (870) 972-3482. To schedule an appointment, please call 972-3301. View the Diabetes Management Clinic webpage.