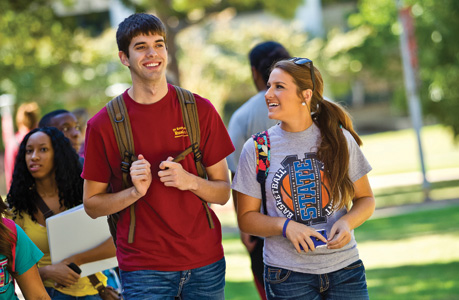 Student Affairs provides services and co-curricular experiences to enhance students' learning and development and to enrich their lives.
Our division ranges from recruiting students to campus, providing a variety of activities to keep them engaged, keeping them safe, and transforming them into leaders that will go out and change the world.
Picture Yourself at A-State

Our office has put together a series of videos that highlight different aspects of campus life at A-State. These include visiting campus, favorite places, greek life, health & wellness, and welcome week.