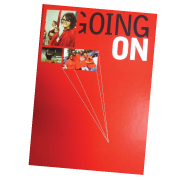 The WolfTracks Yearbook will be distributed each year in April. All students who have paid the yearbook fee are eligible to receive a book. After the Spring Commencement ceremony any additional books will be available for graduate students, faculty, or staff.
Books are available at the Student Union Info Desk on the 2nd floor of the Reng Student Union. Bring your valid ASU ID.
Student Organization Photos
All Registered Student Organizations are encouraged to get their photo made on RSO Picture Day. RSO Picture Day 2014 will be announced at the beginning of the Fall 2014 semester.
Student Organizations who are unable to get their photo made at this time are encouraged to email their photo as a high resolution jpeg image to kebuckley@astate.edu to be considered for the yearbook. Include the name of the organization and the name of each person pictured in order by row from left to right.