July 21st, 2017, 10:00am-3:00pm, Reng Student Union
Register For Sorority Preview Day Here >> (Coming Soon)
Want to know what to expect during Sorority Recruitment, receive helpful insider tips, meet other young women going through Recruitment, and get all of your questions answered? If so, Panhellenic Sorority Preview Day is for YOU!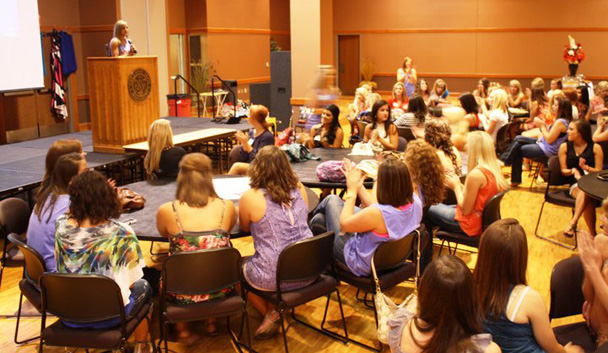 What to Expect
There are many aspects built into Sorority Preview Day.
You will first receive a warm Red Wolves welcome from our Recruitment Counselors/Gamma Chis.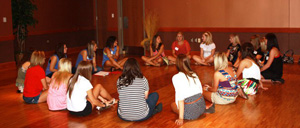 Next, you will be split into small groups led by one of our Gamma Chis.Your Gamma Chi will lead you through several activities that will help you meet the other women in your small group. Our main goal here is to help you grasp what sorority life is all about while providing opportunities for you to make new friends.
You will have access to insider information on how to prepare for Panhellenic Sorority Recruitment.Our Gamma Chis will conduct interactive activities showing you what to expect during Recruitment events and what to wear each night. We will review conversation tips, financial information, how to register, what each day looks like, and discuss the core values of sorority women!

How to Register for Preview Day
Simply click the link at the top of this page or CLICK HERE to complete the online application, and you're all set!

Payment
There is a cost of $20 to attend Preview Day. The fee covers lunch and additional materials to ensure this day is as helpful to you as possible! Payment may be made online via our Preview Day Registration link. You may pay with a debit/credit card through our secure PayPal site or by paying with a check on-site the day of the event. Checks may be made payable to "A-State Panhellenic." We strongly encourage paying in-advance online to secure your spot and lunch!