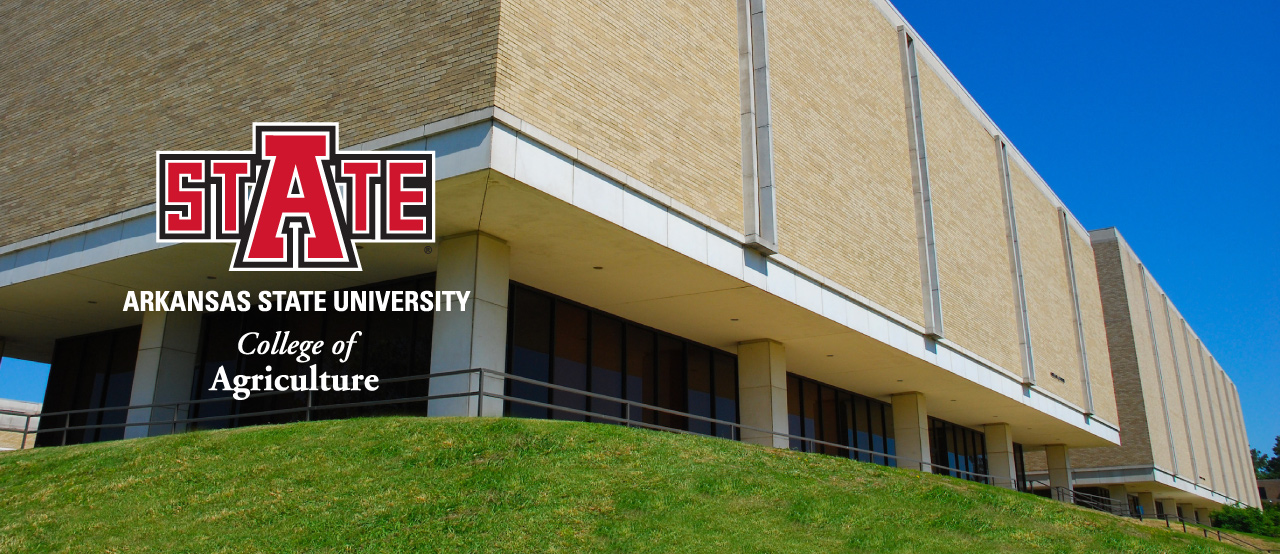 College of Agriculture Dean Search

About the Search
The Dean of the College of Agriculture leads Arkansas State University's programs which preparing students for careers in large-scale production and allied agribusiness. A Carnegie Research 2 institution, A-State plays a vital role in supporting the industry and growing demands for agricultural biotechnology, precision agriculture, and associated research and applications in a multi-state region centered on the Lower Mississippi Delta.
Leadership Vision for the Next Dean of Agriculture
Reporting to the university Provost, the successful candidate will have a dynamic, innovative, and collaborative leadership style to implement the shared vision for the college. A non-land grant institution, A-State's undergraduate and graduate programs include agricultural science with emphases in plant and soil science, animal science, agricultural business, agricultural education, and digital agricultural technologies.
The Dean's responsibilities include faculty recruiting and development, increasing enrollment and graduation rates, developing community partnerships, expanding fundraising and externally funded research, expanding the research relationships between A-State and the developing NEA Rice Research Center, expanding relationships with the UA Division of Agriculture Experiment Station and Agricultural Extension, continuing the relationship with the UA Division of Agriculture and the Judd Hill Foundation through the Judd Hill Cotton Research Program at Trumann, modernizing the undergraduate and graduate curriculum, contributing to globalization of the University, and supporting the University's research-intensive status.
The Dean also is responsible for operations at two facilities, the A-State Teaching and Research Farm and the A-State Equine Center both adjacent to the A-State campus. The Farm includes both livestock and crop productions, serving as a teaching and research space.